Hall of Fame Inductees
See our latest inductees listed below! Click on any inductee's name to learn more.
We apologize for the poor quality of some older inductee photographs. We are working to correct this as soon as possible.
Interested in submitting a nomination? Please click here to learn how »
---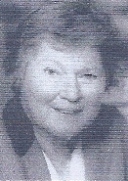 Barbara Comstock White
(Media)
1918 – 2009
Barbara Comstock White graduated magna cum laude in English Literature from Radcliffe College. Mrs. White lived in Meriden for virtually her entire adult life, and she is the mother of three children, Alison W. Muschinsky, Leslie H. White and Eliot C. White. Mrs. White worked alongside her husband, Carter H. White, during some of the Record-Journal's most challenging and prosperous years. She started writing features, travel pieces, play reviews, editorials and columns part time for the Meriden Morning Record in 1946. She joined the paper full time in 1956 and became its editor in 1978 when the Morning Record and Afternoon Journal merged into the Record-Journal. She guided the newsroom through many changes including the use of computers, the merger of the morning and afternoon paper and the launch of a Sunday Edition. Her strong belief that a community newspaper has a special mission to cover local news with depth and context remains the centerpiece of the newspaper's mission statement. One of her most recognizable writing endeavors was her Dining Out Column. Mrs. White also had a tremendous influence on the editorial pages. She had a particular interest in strong local editorials. Through these editorials and her op-ed column, she influenced public opinion on many local issues. She officially retired in 1988 along with her husband, but came to work regularly into the mid-1990s. She remains chairman Emeritus of the editorial board.
Mrs. White served twice as a Pulitzer Prize juror, was an active member of the American Society of Newspaper Editors and an active member of the Meriden community. She was an officer in the Meriden League of Women Voters, the Meriden College Club, AAUW and the citywide Parent Teacher Association. She is a member of the Connecticut Society of Professional Journalists Hall of Fame. She was born on May 5, 1918.

Edwin Leroy Naamon, Sr.
(Community Service)
1924 – 1992
Edwin Leroy Naamon, Sr. (1924-1992) was a life-long resident of Meriden who contributed much to the city in his lifetime. After graduating from Meriden High School in 1942, he served with the U.S. Army from 1943 to 1946 in the European theater of operations. He received Good Conduct, European theater of operations, Normandy French Croix DeGuerve with Palm and Victory Medals.
After earning a B.A. degree from Hillyer College, he received his elementary teaching certificate from Central Connecticut State College in 1956, his Master's degree in education from the University of Hartford in 1962 and an honorary Doctorate in humanitarian science from Briarwood College in 1992.
In 1954, he began teaching science at the DePaolo Junior High School in Southington, the first African-American to be named a full time teacher by the Southington school board. In 1961, he became the first African-American to hold a permanent board or commission in Meriden when he was named to the Board of Compensation. In 1968, he became principal of Plantsville Elementary School, the first African-American to hold a principalship in the Southington school system.
Edwin Naamon retired in January 1992 as Assistant Director of Community Development in Meriden. Prior to that, he worked as an Equal Employment Opportunity Compliance Officer and Director of Youth Services for the City of Meriden. He also served as municipal historian and tourist district representative. He was a past president of the Meriden Kiwanis Club and a member of the National Education Association, Veterans of Foreign Wars, Fair Housing Association of Meriden, Human Rights Commission, Meriden Building Commission, Hispanic Building Rehabilitation Commission and a past president of the UCONN Medical School Parents Association. He also was a corporator for the Meriden Veterans Memorial Hospital, chairman of the Juvenile Delinquency Prevention Program, director of the Permanent Savings Bank and the Easter Seal Rehabilitation Center and chairman of the 1991 "Salute the Troops" program.
Edwin Naamon was married for 45 years to Swanee Williams Naarnon, one of Meriden's first African-American teachers. The couple had three children: Carol Naarnon Barger, Bridgette Naamon and Dr. Edwin Naarnon, Jr.
Sources: Meriden Public Library vertical file collection, biographies. Program from Parker Memorial A.M.E. Zion Church, 2/1412004 Black History Month Celebration.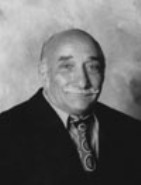 Joseph F. Carabetta
(Business & Commerce)
1927 –
Joseph F. Carabetta, a lifelong Meriden resident, was born on November 27, 1927. As a boy, he sold papers and shined shoes on the comer of East Main and Colony Streets. His profit was 1c per paper and 5c per shine. To this day, he never forgets where he came from or how he began. He attended the state trade school, now known as Wilcox Technical School and served in the Armed Forces before beginning his business career in 1949. The first single family home he built was sold for $5,500, including the lot. That same house today is valued at $180,000. He went on to build over 2,500 single-family homes in the area.
In 1962, he pioneered one of the first government-financed, multifamily rental developments in CT. In the following years, he continued to build multifamily housing as well as rehabilitating old factory buildings and 100-year-old row housing that were scheduled for demolition and built the first of three 120- bed nursing homes under government programs. In 1972, under a government program known as Operation Breakthrough, HUD awarded him 5,000 multifamily units. These apartments were mass produced at his Meriden plant utilizing a new technique known as the Carabetta Precast System. In later years, HUD ambassador Edward Cachine introduced the Carabetta Precast System to the Russian Government exemplifying what has been done in the United States relative to industrialized housing. He competed for and won the rights to build 428 luxury condominiums in Newton, MA known as Chestnut Hill in 1978. Two years later, he assembled a 1,500 acre mixed-use parcel of land in Meriden/Berlin, CT and in 1984, the City of Revere, MA awarded him waterfront land property on which he built 600 apartments and condominiums utilizing the Carabetta Precast System. His post-2000 achievements include participating in the privatization of military housing throughout the country.
Joseph F. Carabetta has been featured in such publications as the Saturday Evening Post, HUD Challenge, Concrete Products, Florida Today and Defense Communities articles. He has always been committed to making Meriden a better place to live and takes pride in continuing to seize opportunities to make a difference in the lives of others. In 1979 and again in 1995, he received awards by HUD for developing and managing over 10,000 apartments of the highest quality and for his continued capability, reliability and concern for his fellow man.
Joseph F. Carabetta and his wife, Evelyn Bellante Carabetta, have four children, Joey, Kiki, Sammy and JoAnn and 14 grandchildren.