Hall of Fame Inductees
See our latest inductees listed below! Click on any inductee's name to learn more.
We apologize for the poor quality of some older inductee photographs. We are working to correct this as soon as possible.
Interested in submitting a nomination? Please click here to learn how »
---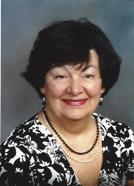 Irene Girard Massť
(Law/Government/Military)
1939 –
Irene Girard Massé is a lifelong Meriden resident, born June 8, 1939, in Meriden, Connecticut. Irene began her working career in banking at First Federal Savings & Loan, Jefferson Federal, and Connecticut National Bank, culminating her banking career as Assistant Comptroller/Assistant Treasurer (1957-1987). Irene worked part-time at the Meriden Police Department Records Division from 1989-1990. She was elected City Clerk of Meriden, Connecticut, in 1991 and continues to proudly serve the City of Meriden as City Clerk.
Irene is a graduate of IIMC (International Institute of Municipal Clerks), NEMCI (New England Municipal Clerk Institute), former Laurel Business College, and Meriden High School. She served as President of NEMCI from 2000 to 2003. Elected to the Board of Education in 1989-1991, she was appointed representative to ACES and appointed to the redistricting Task Force. She was also appointed to the Board of Tax Relief for three terms, the Meriden Transit Authority Secretary for three terms, and the 5th Congressional District Service Academy Selective Panel for four years. She was instrumental in the original organizational committee to rebuild and restructure the Augusta Curtis Cultural Center and has served as secretary, Vice-Chair, and Chairman. She is an Honorary Member of the Meriden Hall of Fame Association, serving as President 1991-1994. She is a past member of the VNA-Meriden Visiting Nurse Association for ten years (1995-2005), serving as secretary on the Executive Committee and working on Personnel, Finance, and Nominating Committees. She is a member of Kiwanis International and other local civic organizations.
After being elected City Clerk, Irene became a prominent figure, working with a Network of national and international, city and town clerks. After having visited Parliament Government of Ottawa, Canada; Belgium; and the Netherlands, she hosted several officials from the Department of Foreign Trade of Shandong Province, China, instructing them in our 'Election Process.'
During Irene's tenure as City Clerk, she has won the top designation of Master Municipal Clerk. She is one of only three hundred members out of ten thousand to have reached the highest level.
Irene is the mother of three children: Deborah J. Haggett, Richard J. Masse, and Mark A. Masse. She has six grandchildren.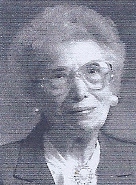 Jane Bontempo Corby
(Community Service)
1907 – 2005
Jane Bontempo Corby was born in Naugatuck, Connecticut, on February 19, 1907. It was there where she began her life of volunteerism at the local library at the age of 14. She began her professional career in 1927 at the Peter Paul Company, where she worked for twenty-nine years.
She came to Meriden, Connecticut, in 1957 and was asked by the Meriden Hospital to organize the Volunteer Department. She not only accomplished the task, but she also became the Director of Volunteer Services at the hospital.
In 1960 she helped organize the Connecticut Association of Directors of Volunteer Service in hospitals and served as its Vice President in 1969. In 1963 she began her association with the American Cancer Society and held many positions at the local level, including Cancer Crusade Chairman, Daffodil Days Fundraiser, and member of the Board of Directors. On the State level, she organized the Reach to Recovery visitation program and served as its coordinator and as a volunteer visitor. In 1959 Jane founded and was the first president of the Wallingford Business and Professional Women's Club, receiving their Woman of the Year Award in 1976. In 1988 she received both the American Cancer Society's Connecticut Division Teresa Lasser award and the National Division's highest honor, the St. George Award. She was one of the founding members and early president of Helping Elderly People (HEP) at Meriden's Senior Citizen Center and developed the Vial for Life Program. She also served as Chairman of the AARP Community Service Committee. In 1995 she received the Hartford Courant's Statewide Volunteers Recognition Award.
Jane was a member of the Board of Governors of the Veteran's Memorial Medical Center, now Midstate Medical Center, and the recipient of their prestigious Crystal Obelisk Award for distinguished contributions to the advancement of the health care delivery system.
Jane participated in numerous community service clubs and was a parishioner of st. Joseph's Church. After she retired from her full time position as Director of Volunteer Services at Veteran's Memorial Medical Center, she continued to serve the hospital as a Board Member of its Auxiliary until 1994. Jane died in 2005 at the age of 98.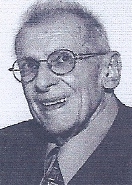 Richard J. McBride
(Education)
1935 – 2010
Richard J. (Dick) McBride was born in Meriden, Connecticut, on July 22, 1935. He was the second of seven siblings born to the late Lincoln H. and Edith Mitchell McBride.
Richard attended Israel Putnam School, Jefferson Junior High School, and Meriden High School, class of 1953. He also attended New Britain Teachers College and Central Connecticut State College.
He served in the Alaskan Command of the United States Army and attained the rank of SP2. He was employed by the Connecticut State Labor Department for a period of eleven years. After twenty-three years of service, he retired in 1991 from the Department of Mental Retardation as Director of Administrative Services.
Dick is best known for his research and love of Meriden history. He has contributed to books and publications. In 1981 he and his late friend Royal Schiffer began a series of slide programs on Meriden history. More than four hundred slide programs have been shown to date; the collection now totals some one thousand, seven hundred slides. The photos and historical data for the well-known Central Bank calendars were furnished by Dick and Royal 1986 - 1990.
Dick is an avid philatelist in the area of Irish postal history and has exhibited his collection nationally and internationally. He is a member of numerous civic and historical societies, including life member and Past President of the Meriden Historical Society.
Dick has been an active member of the First Congregational Church of Meriden, Connecticut for almost fifty years. He has served as Moderator, Deacon, Trustee, and Historian (twenty-six years), as well as a member of the Administrative Committee.
He has been married to the former Doris Bailey since 1960. They have three sons: Michael, Jeffrey, and Stephen; and six grandchildren: Rebecca, Jillian, Richard, Kerysn, Colleen, and Thomas.