Hall of Fame Inductees
See our latest inductees listed below! Click on any inductee's name to learn more.
We apologize for the poor quality of some older inductee photographs. We are working to correct this as soon as possible.
Interested in submitting a nomination? Please click here to learn how »
---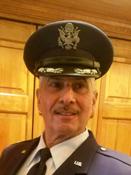 Dr. E. Robert Bertolli O.D.
(Science/Medicine)
1957 – 2019
Major Eugene Robert Bertolli (USAF/NMANG), was born in Meriden, in 1957. An optometric physician, Drug Recognition Expert Ambassador for the International Association Chiefs of Police and Fellow of the American Academy of Optometry, has enjoyed over three decades of optometry, especially serving TBI patients, providing sport vision training and forensic vision science. He received "Reserve Officer of the Year" from the Armed Forces Optometric Society in 2017. He has written over 25 vision science articles in publications for martial arts, optometry, forensics, tactical officers and counter-terrorism. In addition he has written over 25 vision science courses and given over 100 presentations for neuro-optometry, military, forensics, and law enforcement. Dr Bertolli was Chief of Optometry for the 150th Special Operations Wing/Medical Group, Kirtland AFB where he used his artistic talents in designing his military group's emblem. He was also a Connecticut Certified Police Instructor #2993 and enjoyed traveling with his lovely wife Dorothy, lecturing for the Drug Recognition Expert Program using vision science in Impaired Driving Investigations. The Major has a legacy of artistic talent from his Mother, Jean Tamburine Bertolli, and Father, Eugene E. Bertolli, both of whom have been inducted into the Meriden Hall of Fame in previous years. Also influential was Uncle, Dr. Robert L. Bertolli, past President of the Massachusetts College of Art and Sister Lisa Bertolli Marchetti, Designer. He enjoyed the arts especially fine art enamels. Growing up in Meriden, he learned to live public service beginning with the example his parents set and with Boy Scout Troop Six where he attained Eagle rank with 4 Silver Palms. Dr. Bertolli passed away suddenly in November 2019 after only two weeks from being inducted into the Meriden Hall of Fame.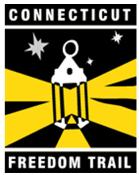 George Jeffrey
(Historical Persons)
1830 – 1906
George S. Jeffrey was born in 1830 in Middletown Ct. and migrated to Meriden in 1852 where he operated a barber Shop for the next 45 years. George Jeffrey became a well known Republican figure on the local, state and national level advocating for African Americans. George and his brother R.A. Jeffrey were instrumental in the organization and development of the Lincoln Colored People's Association of Meriden which Later was to be known as the Lincoln Club. He was the President from 1878 to 1886. Their Lincoln Club Banquet was held annually on President Lincoln's birthday to celebrate the Emancipation Proclamation. The Lincoln Club Banquet grew in popularity each year, when in 1883 over 250 participants including the governor and many dignitaries from throughout the northeast attended the event at the Meriden Amory. Lincoln Clubs were now showing up throughout the northeast with Meriden as its flagship club. In 1887 George, his brother and a delegation of African American Citizens went before the Insurance Committee in Hartford advocating a bill to prevent discrimination against colored people by life insurance companies. The Connecticut legislature passed a bill later that year preventing discrimination against people of color by the insurance companies. His speech to the committee was so well received, that it was printed in its entirety by the Meriden Daily Republican newspaper, covering more than two entire pages. George S Jeffrey was a delegate to the 1880 Chicago Republican Presidential Convention representing the People of Color from Connecticut. He also held the office of Doorkeeper of the State Capitol for several terms and was an appointed member of the New Haven County jury for thirty years. George was 76 years old at the time of death in Meriden in December of 1906. He was buried at Walnut Grove cemetery. He left his wife Martha and six children. Their house at 66 Hillside Ave was recognized on the Connecticut Freedom Trail for his advocacy of people of color.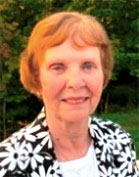 Joan S. Edgerly
(Community Service)
1937 –
Joan Edgerly was born in Bridgeport, CT on June 3, 1937. She graduated from Roger Ludlowe H.S. in Fairfield, earned her B.S. from University of Connecticut in 1959 and both her M.S. and M.L.S. from SCSU. Joan moved to Meriden in 1961 and began devoting countless volunteer hours to numerous Meriden boards and organizations, including Meriden Public Library Boards of Trustees (1980 to present), Boards of Health, YMCA, YWCA, and Family Services. She also has been active with the Friends of the Library Bookstore, Meriden Charity Club, and Augusta Curtis Cultural Center auction committee. In 1980, she was asked to take an appointment to the Meriden Public Library Board of Trustees which inspired her to make a mid-life career change and pursue a second master's degree, this time in Library Sciences from Southern CT State University in 1989. In 1984, Joan was elected President of the Library Board (the first female to hold that position) and has continually held that title since. Joan received both state and local proclamations, her "Day in Meriden", two YWCA Women in Leadership awards, two Friends of the Library awards (a member since inception), two Library Program Awards and the Rheta Clark Librarian of the Year Award from CEMA. In 2014, she received "The Trustee of the Year Award" from ACLB. She has been an able spokesperson for the Library and because of her dedication and devotion, the Meriden Public Library has grown and flourished. Joan continues to proudly support the library and the city of Meriden.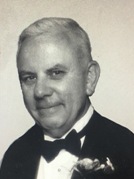 Stanley Hancock
(Business & Commerce)
1930 – 2001
Stanley J. Hancock was born in 1930, resided in Meriden his entire life until his passing in 2001. He graduated from St. Joseph's School, Meriden High School, and received his Bachelor of Science Degree from the University of Connecticut, College of Pharmacy. He served in the U.S. Army as a pharmacist at the U.S. Army Hospital in Tokyo, Japan. In 1959, Mr. Hancock opened his first pharmacy at the corner of East Main Street and Sunset Avenue. In 1963, Hancock Pharmacy opened in its new location on the corner of East Main and Gravel Street, where it continues to thrive today as one of the few remaining independently owned and operated pharmacies in the State of Connecticut. Mr. Hancock's spirit of community service and business acumen were displayed with his sponsorships of numerous local athletic teams, along with many civic organizations. Mr. Hancock frequently made his property available to community fundraisers, such as car washes and flower sales. He always found joy in helping the children of the community, whether through toy drives, baby food or diapers, and loved "loading them up" with candy and ice cream when they came in for a visit to the pharmacy with their parents. Being that his father was a Meriden police officer, he always emphasized supporting the activities of the Meriden Police and Fire Departments. He was also generous with his time and pharmaceutical knowledge, often helping prospective pharmacy students by allowing them to shadow him in the pharmacy. Mr. Hancock was an active member of the Meriden Rotary Club, the American Association of Consultant Pharmacists, the Connecticut Pharmaceutical Association and the National Association of Retail Pharmacists. In 1989, he received the Meriden's Chamber of Commerce Business Community Award for his service and dedication. Hancock Pharmacy remains as a family-run business with Mr. Hancock's son, Greg, continuing his legacy of dedication and service to the community of Meriden and throughout the State of Connecticut.