Hall of Fame Inductees
See our latest inductees listed below! Click on any inductee's name to learn more.
We apologize for the poor quality of some older inductee photographs. We are working to correct this as soon as possible.
Interested in submitting a nomination? Please click here to learn how »
---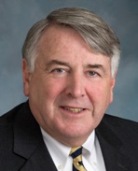 Brian Mahon
(Law/Government/Military)
1948 –
Judge Brian T. Mahon was born in Meriden in 1948 and is a fourth generation Meridenite. He attended local schools and graduated from the College of the Holy Cross in 1970 and Vanderbilt University School of Law in 1973. After working with a Hartford labor law firm, he opened his practice in Meriden in 1974. The firm grew from Weigand and Mahon to Weigand, Mahon & Adelman and is now known as Mahon, Quinn & Mahon.
Judge Mahon has been an active member of the Connecticut Bar Association (CBA), serving as Chairman of the Young Lawyers Section from 1981 to 1982 and President of the CBA from 1995 to 1996. He has also been active in the American Bar Association and the Connecticut Trial Lawyers Association.
In 2004, he was elected as Meriden's Probate Judge and served the City of Meriden until his retirement in 2018. Judge Mahon served as President of the Probate Assembly in 2017 and as President of the Probate Judges Association. He also chaired the Probate Court Rules Advisory Subcommittee and was instrumental in helping to create the Central Connecticut Regional Children's Court, and presided over that court.
He has been a member of the Meriden Lion's Club for over 23 years and been awarded a Melvin Jones Fellow Ambassador of Sight, Knight of the Blind and chairs the Scholarship Committee. He also served as Chairman of the Meriden Democratic Town Committee, as President of the Meriden Visiting Nurse Association and as a member of the Courthouse and Police Building Committee.
Judge Mahon and his wife are the proud parents of four children and grandparents of six.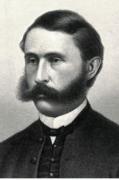 Charles Henry Stanley Davis
(Historical Persons)
1840 – 1917
Charles Henry Stanley Davis, M.D. was born in Goshen, CT on March 2, 1840 and relocated to Meriden in 1850. He attended local schools and went on to study at New York University where he graduated with a degree in medicine. He continued his medical training at the University of Maryland and the Harvard University Medical School, after which he joined his father Dr. Timothy Fischer Davis' medical practice in Meriden and continued on for a total of 35 years of medical service. He was elected as a State Representative to the General Assembly in 1873, 1885 and 1886, elected as Mayor of Meriden in 1886 and 1887, and was a member of the Meriden School Board for 14 years. He was a founder of the Meriden Scientific Association and published many articles and books for the medical community. Davis was also an accomplished archaeologist, genealogist, historian, and author, and was an incorporator of the American Philological Society, now The Society for Classical Studies (SCS), which is a North American scholarly organization devoted to all aspects of Greek and Roman civilization. He authored many books including The Egyptian Book of the Dead (1895), Greek and Roman Stoicism and some of its disciples (1903), and the 1000-page History of Wallingford, Conn. (1870), about the history of Wallingford, Meriden and Cheshire. He traveled extensively throughout Europe and enjoyed researching various cultures.
Davis was an ardent student of linguistics, mastering the Hebrew, Syriac and Arabic tongues. He had a special interest in secret societies and was a member of the Ancient Arabic Order of the Nobles of the Mystic Shrine, a 32nd Degree Mason of the Ancient Scottish Rite, a Knight's Templar, and belonged to over 25 ancient, archaeological or historical organizations. In addition to his large medical practice and all of his many interests, Dr. Davis was the attending physician of the Curtis Home for Widows and Orphans and the Connecticut School for Boys, both in Meriden. He was a member of the Jeffersonian Democrats and was an active member of the community throughout his life. Davis passed away on November 7, 1917 in Meriden.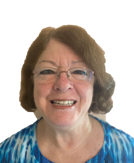 Kathryn Kate Suzio
(Community Service)
1948 –
Kathryn (Kate) Suzio, born in 1948 in Huntington, NY, graduated valedictorian of her high school, pursued a premedical B.A. from the University of Pennsylvania, and helped pioneer the emerging role of physician assistants (PAs) through her student work with a vascular specialist. Kate was awarded a post-graduate PA fellowship, and published papers on the developing career of PA's. In 1976 Kate transitioned into primary care by graduating from Yale University School of Medicine's PA Program. Always at the forefront of the PA profession, she served on Yale's PA admissions committee and mentored PA students in various clinical settings. Kate worked at the West Haven Veterans Hospital for ten years, then transitioned to neonatology and pediatrics for twelve years at the Hospital of Central Connecticut and Middlesex Hospital. Throughout her medical career, Kate actively promoted the recognition, development, utilization, and credentialing of PAs nationwide.
At Birthright of Greater Meriden, Kate served the needs of countless mothers and babies in distressed pregnancies through 35 years of volunteer service in the Meriden community. Kate became director and with the help and dedication of many Birthright volunteers, thousands of needy women and their babies have received free pregnancy tests, maternity clothes, friendship counseling, layettes, diapers, formula, cribs, and referral for ultrasounds, car seats, adoption, employment and housing. Under Kate's leadership, Birthright's services expanded from 5 volunteers to 20, from 30 clients to 150 clients/month, and distribution of over 75,000 diapers to babies each year. Recognition of Kate's lifelong contribution to Meriden families is also reflected by her Gianna Beretta Molla Award from the Archdiocese of Hartford and by her election as legislative liaison to Meriden's Council of Catholic Women in 2015. Few Meriden residents have combined their vocation (physician assistant) and their avocation (services to needy mothers and babies) as completely as Kate Suzio.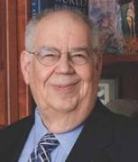 Thomas Bruenn
(Education)
1939 –
Thomas Bruenn was born in Meriden in 1939, graduated from Meriden High School in 1957, and then he earned his bachelor's degree in 1961 from CCSU where he majored in mathematics and minored in social studies. Tom taught mathematics at O.H. Platt High School for 37 years before retiring in 1998. During his teaching time, he earned a master's degree and a 6th year certificate in supervision. He was a charter member of as well as the president of the Meriden Federation of Teachers, even after he retired. In addition, he served as the treasurer of the AFT-CT for over 40 years. While Tom was a teacher at Platt High School, he was instrumental in starting the robotics club (and introducing Gus the robot), all under the aegis of First Foundation. Furthermore, Tom was not only one of the first teachers to introduce technology into the classroom but also a key figure in starting the Advanced Placement program at Platt as well as the Cooperative Program with UCONN.Active in the Meriden community, Tom was a member, as well as president of, Vision for a Better Meriden, the chairperson for the Anti-Poverty Board of Meriden, and a member of several other service groups in Meriden. Always interested in education, Tom served on the Meriden Board of Education for four years. Additionally, Tom was the driving force in founding Dollars for Scholars (now Project Excel) to reward achievement in the Meriden schools at all levels. Through Project Excel, over $600,000 has been given out to students in Meriden.