Hall of Fame Inductees
See our latest inductees listed below! Click on any inductee's name to learn more.
We apologize for the poor quality of some older inductee photographs. We are working to correct this as soon as possible.
Interested in submitting a nomination? Please click here to learn how »
---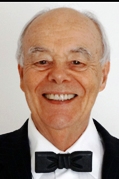 Bruce Burchsted
(Business & Commerce)
1945 –
Bruce Burchsted is well known in Meriden as the owner of Prentis Printing Solutions at 35 Pratt Street. He was born in Oakland, CA, on June 27, 1945. In 1950, his family moved to Niantic, CT, where he spent the remainder of his formative years. Bruce graduated from Mitchell College with an Associate's Degree in Business, which is where he met his lovely bride-to-be, Suzana. He began his printing career with John L. Prentis in New London. In June of 1970, he entered into a partnership with his 'former boss' and opened John L. Prentis & Co. of Meriden at 81 West Main Street. Success soon led to a larger store at 24 Colony Street and ultimately to Pratt Street. Along the way, Bruce became the sole owner, he changed the company name to Prentis Printing Solutions, Inc. and, as of this writing, he's enjoyed 50 plus years of running his family business.
Being in business for more than 50 years in downtown Meriden has had its challenges. Prentis Printing has survived multiple floods, two fires, recessions, the digital revolution and a once-in-a-lifetime pandemic. As an eternal optimist, Bruce continues to persevere, adapt and embrace change, transforming his business as needed to enable it to thrive.
Bruce understands the importance of giving back to the community. Starting in the Jaycees, he has since joined Kiwanis, and was especially active with the Kiwanis Kapers. He has served on the Zoning Board of Appeals, the Meriden Foundation board, the Chamber of Commerce board, the Meriden Farmers Market and the United Way`s COVID-19 fund distribution team. He's a founding member of the "Humble Bees" ukulele band, which has raised more than $40,000 for local charities. Bruce has led the First Congregational Church on major restoration projects. He helped create and install kiosks for the Meriden Linear Trail and, as a local troubadour, wrote and performed a ballad for the Phase 2 Linear Trail opening. This he also did for the opening of the Meriden Green and other Meriden events.
Bruce continues to support downtown initiatives, such as the "Olde Church Acoustic Music Series". He's a member of the Downtown Beautification Committee, the "YuleFest" committee, the Gallery 53's "Raise the Roof" team and managed the recent Historic Traffic Tower restoration. In addition, his company has aided innumerable local 'non-profits' with special pricing and in-kind services, and helped local authors to affordably publish their creative works. He is a published poet himself, and an award-winning photographer.
In 2011, representing Prentis Printing, Bruce received the Chamber of Commerce's Small Business Leadership Award. In 2020, Bruce was honored by a delegation, led by State Rep. Cathy Abercrombie, with citations recognizing Prentis Printing for 50 faithful years serving downtown Meriden.

Larry Pelletier
(Community Service)
1954 –
Larry Pelletierwas born in Meriden on January 24, 1964 and is a lifelong Meriden resident. He was a student at Wilcox Technical High School when he started boxing at the original Silver City Boxing Club. The club eventually became dormant until 1993, when Larry and his own trainer, Art Smith, brought it back to life. Boxing was initially the only program offered. Under Larry's leadership, the center's program menu has expanded, but the goals have remained the same: Keep kids off the street and help them build discipline, self-confidence and respect for others.
Working every afternoon after his day job, Larry grew that small boxing gym into the current Beat the Street Community Center, Inc. A registered 501(C)3 Non-Profit Organization, the mission of Beat the Street remains providing inner-city youth and young adults with the opportunity to gain strength, endurance, education and self-esteem to reduce the negative influences found on the street. Through Larry's dedication and vision, Beat the Street has grown to offer many programs in addition to boxing including Hip Hop & Step Dancing, Weight & Fitness Training, Life Skill & After School Workshops, Community Gardening, Career Development, Career Exploration, Soap Box Derby, Reading Enhancement and structured programming such as Open Mic Nights and community giving programs.
While Beat the Street still produces Golden Glove Boxing Champions, most members join together to participate in a program, make friends and more importantly have a safe, supportive environment to overcome obstacles with the support of mentors, coaches and volunteers. Beat the Street serves over 600 members each year who are primarily in the 7-24 age group and have varied ethnicity, the largest percentage being Latino. Membership dues are deferred for the majority of members due to their family's economic hardships. Beat the Street partners with the Meriden Board of Education, Meriden Superior Court, community & neighborhood policing, social service agencies, clergy and other recreational programs to fulfill its role as an important service offering guidance and support for at-risk Meriden youth.
For more than 25 years Larry has worked tirelessly, largely as an unpaid volunteer, to grow Beat the Street, and thousands of Meriden kids have benefited from his dedication. Over the years he has been recognized with citations from the Meriden Lion's Club, CT General Assembly, Meriden/Wallingford NAACP, Rotary International Foundation and the CT Sports Writers Alliance. He has received the CT Secretary of State Public Service Award, the Spirit of Meriden Award, the Greater Meriden Chamber of Commerce Community Partnership Award and, in 2012, he was honored with the Meriden Sports Reunion Sportsman of Distinction Award. In 2021, Larry Pelletier continues to serve as the President and Executive Director of Beat the Street Community Center, Inc.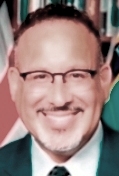 Miguel A. Cardona
(Education)
1975 –
Dr. Miguel Cardona was born on July 11, 1975 in Meriden to Hector and Sarah Cardona from Puerto Rico. Dr. Cardona attended Meriden Public Schools and graduated from H.C. Wilcox Technical High School's automotive studies program in 1993. He attended Central Connecticut State University where he earned his bachelor's degree in elementary education. He later completed his Master's in Bilingual/Bicultural Education, Administrator Preparation Program, Doctorate in Education, and Executive Leadership Program (Superintendent) Certificate at the University of Connecticut. Dr. Cardona's teaching career began in 1998 as a fourth grade teacher at Israel Putnam Elementary School where he taught for five years before moving to Hanover Elementary School to become the state's youngest principal at age 27. During his tenure as principal, he received the National Distinguished Principal Award for the State of Connecticut and became the youngest recipient of the award. After ten years as principal at Hanover, Dr. Cardona became Assistant Superintendent for Teaching and Learning of Meriden Public Schools, overseeing leadership alignment, teaching, and learning. He has served as co-chair of the Connecticut Legislative Achievement Gap Task Force and co-chair of the Connecticut Birth to Grade Three Leaders Council. In August 2019, Dr. Cardona was appointed Connecticut's Commissioner of Education by Governor Ned Lamont. He was the first Latino to hold that position in the state's history. As Commissioner, he led the state's education system through the COVID-19 pandemic and guided schools in reopening with a focus on equity, access to technology, and social-emotional health. Under his leadership, the State Department of Education also launched a Special Education Data System, created a curriculum for the first required high school course in Black and Latino studies in the country, and saw the highest extended graduation rates for students with disabilities and English Learners.
Dr. Cardona was nominated to be the United States Secretary of Education by President-Elect Joseph R. Biden and Vice President-Elect Kamala Harris in December 2020. In his nomination announcement, President-Elect Biden said, "Dr. Cardona has a proven track record as an innovative leader who will fight for all students, and for a better, fairer, more successful education system." Dr. Cardona was sworn in as the twelfth U.S. Secretary of Education on March 2, 2021. Since his confirmation, Dr. Cardona has led the national effort for safe in-person instruction leading to over 50 million students returning to school this fall. He has been a leading advocate to increasing social, emotional and mental health needs of students and accelerating the academic needs of all students. Under his leadership, Dr. Cardona has overseen the deployment of $130 billion in recovery funding from the American Rescue Plan aimed at safe school reopening. He has also provided over $9.5 billion dollars in debt forgiveness for college loan borrowers who were defrauded by colleges and those with permanent disabilities. This has positively impacted the lives of hundreds of thousands of borrowers and their families.
Dr. Cardona has never forgotten those closest to him: his family. His parents instilled the values of hard work, determination and perseverance into him and his siblings, Hector Jr. and Marisol. Though Dr. Cardona has held many titles during his career, the title he cherishes the most is "Papi". He and his beautiful wife Marissa are childhood sweethearts who have been married for 19 years. They are the proud parents of Miguel Jr., a senior at MHS, and Celine, a sophomore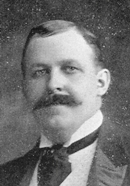 Philip Handel
(Historical Persons)
1866 – 1914
Philip Julius Handel was born in Meriden in 1866. At the age of 14, he left school for a career in manufacturing and business. He started off as an apprentice at the Meriden Britannia Company which manufactured britanniaware and silverware. Shortly after, he was employed by the Meriden Flint Glass Company where he worked for five years, learning valuable skills of decorating, design, and working with glass. While working at the Meriden Flint Glass Company, he met Adolph Eydam, a prominent glassworker in Meriden. In 1885, the two formed a business partnership and established Eydam and Handel Company, specializing in decorated glassware, lamp shades, vases, and more. Handel bought out Eydam in 1893 and the company became known as P. J. Handel and later The Handel Company, with its factory on East Main Street between Broad Street and Parker Avenue.
Handel employed a group of very talented local artists whose style was different from other Connecticut designers. The artists created one-of-a-kind, hand-painted household goods and the company became known for its reverse-painted glass lampshades. Many of the artists created their own artwork on the side, earning them local notoriety and adding even more value to the Handel products. Some of the lamps and glassware feature the signature designs of Albert Parlow, William Runge, Henry Bedigie, Joseph Palme, Gustave Reiman, and Walter Wilson. By the early 1900's, The Handel Company was a booming business and their products were in high demand. The company maintained a factory in Meriden and a showroom in New York City.
Philip J. Handel was very active in the local community, particular with the Masons, the Home Club, the Highland Country Club, the Cosmopolitan Club, and other fraternal organizations. He was affiliated with the Center Congregational Church. He passed away on July 7, 1914 at the age of 48. The Meriden Daily Journal reported "Mr. Handel was known as one of Meriden's most public spirited citizens, and the work he has done in giving the city a new and prosperous industry has earned him an honored place in its history." He was buried in Walnut Grove Cemetery.
Following Handel's death, his second wife, Fannie, took over the company as president for five years. She passed control of the company to William F. Handel, Philip's cousin, who managed the company with passion and the skill of creating marketing campaigns. The company had another wave of success and Handel's lamps were shown and sold across the country. The Great Depression forced The Handel Company to close its door in 1936; however, Handel products – particularly lamps – are quite valuable and sought after by collectors today.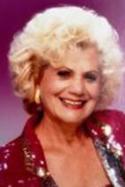 Rose Cignatta
(Community Service)
1928 – 2021
Rose Z. Cignatta was born in 1928 in a Manhattan brownstone, daughter of Italian immigrants. Her early years in a culturally diverse neighborhood in difficult economic times inspired her to seek knowledge, particularly in the arts, and become an advocate for people in need. In her teens her family relocated to Wallingford and she soon met and married Meriden native Andrew Cignatta, a WW II Marine veteran. They settled in Meriden and for the next 70 years Rose was civically active in Meriden in a variety of worthwhile community activities.
In Meriden Rose dedicated herself to furthering arts in the community through many years of teaching and as president of the Arts and Crafts Association of Meriden/ Gallery 53. She served on the CT Commission on the Arts and as a commissioner for the Curtis Library Building. She wrote applications to secure state funding for historic landmarks including the Curtis Library, the 1711 Inn and the old Meriden High School. She was Chairman of the Heritage and Cultural Commission and worked to promote culture and the arts along with historic landmarks. Rose received the Woman's Leadership Award from the Women and Families Center in Meriden and federal recognition as the Thomas Jefferson Community Leadership National Award winner for CT. In 1988 the World of Poetry Board of Directors honored Rose with the Golden Poet Award, the highest award they offer, for her poem "Woman's Illusion".
In addition to her artistic interests, Rose has been a dedicated community leader for many years, with the Girl Scouts and Boy Scouts, PTA, Chairman of the Community Development Action Plan and the Community Action Agency, founder of Meriden's Council of Concern and of Casa Boricua, founder and director of the board of the Battered Women's Shelter, Trustee of the United Labor Agency and the World War II Veterans' Memorial Hospital. She was elected as a City Councilor, where she served as Chairman of the Human Services Committee and a member of the Finance Committee, and worked as Director of the City CETA program. Rose has been listed in the Who's Who in Outstanding Community Leaders of America and Who's Who in Outstanding Leaders of the World.