Hall of Fame Inductees
See our latest inductees listed below! Click on any inductee's name to learn more.
We apologize for the poor quality of some older inductee photographs. We are working to correct this as soon as possible.
Interested in submitting a nomination? Please click here to learn how »
---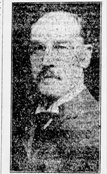 Christopher W. Wilson
(Historical Persons)
Christopher W. Wilson was born in 1846 in Dublin, Ireland. His family immigrated to Meriden and was living in today's downtown at the start of the Civil War in 1861. Only 19 years old, Wilson enlisted in the Union Army infantry at Camp Scott in Staten Island as a private in Company F 4th Regiment Excelsior Brigade. He was described as being 5'10" with brown eyes, dark hair, and a dark complexion. In 1862, Wilson's left arm and right foot were severely wounded at the Battle of Williamsburg but after a few months at New York Harbor City Hospital, he returned to active duty. Wilson is known for his valor and bravery in the Battle of Spotsylvania on May 12, 1864, where he "took the flag from the wounded color bearer and carried it in the charge over the Confederate works, in which charge he also captured the colors of the 58th Virginia Infantry, C.S.A., bringing off both flags in safety." In November 1864, Wilson was commissioned as a Second Lieutenant in his regiment and was promoted to First Lieutenant and Company Commander in March of 1865. He was discharged from the Army on June 29, 1865 following the end of the Civil War. On December 6, 1898, at the age of 52, Wilson was awarded the Congressional Medal of Honor "for most distinguished gallantry in action at Spotsylvania, Virginia May 12, 1864." He remains Meriden's only Medal of Honor recipient. With the passing of his mother in 1863 and father in 1865, Wilson never returned to Meriden. He married Henrietta Pettiner in 1867 and had three sons and one daughter. They lived in Brooklyn, NY where Wilson operated the C. W. Wilson & Company lumber business. He died in 1916 and is buried in Evergreen Cemetery in Brooklyn.
Photograph supplied by, Brooklyn Daily Times, Brooklyn Public Library, Center for Brooklyn History.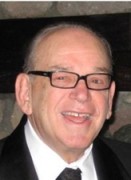 Herbert "Herb" Barker
(Business & Commerce)
Herbert "Herb" Barker was born Jan 23, 1929, in Meriden and passed away April 3, 2019 in Hollywood FL. He attended local schools until the age of 15, when he dropped out to help with the family supermarket while his brothers were in the army. Herb's first experience in entrepreneurship came when he started a wholesale toy and souvenir business called the Superior Gift Company. In 1961, Herb with his wife, Gloria, purchased the Upham's Department store on Colony St. in Meriden, but sadly the building was destroyed in a disastrous fire in 1965. Herbert then devoted his attentions to developing the Barker Advertising Specialty Company. a promotional products provider and literally one of the forerunners in this new industry. Today Barker Specialty has grown to become one of the country's leading producers of promotional products and he was actively involved in the company's operations up until his passing in 2019. Herbert and his wife Gloria also began collecting animation art cells and antique toys which evolved into the Barker Animation Arts Galleries and the Barker Character, Comic and Cartoon Museum, which today attracts visitors from all over the USA. Among others business ventures, Herbert also opened the First Golden Skillet fried chicken restaurant in Meriden in the late 1960's. Herbert's business acumen and friendly demeanor made him a popular figure in Meriden where he chaired the Public Celebrations Committee where he led major events like the Meriden Day at the 1964 World's Fair in NYC and many parades throughout the downtown Meriden area. He was also one of the first inductee's into the Connecticut Business Hall of Fame in 2006 as well as being named "Boss of the Year" by the Greater Hartford Jaycees. Herb was a visionary and an icon of Meriden. A capstone of his career was the honorary PhD. degree bestowed upon him by Briarwood University. Herb will be remembered as a man who loved his community and thrived on hard work and was well respected as a kind and friendly employer.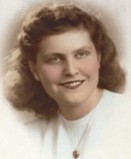 Lucille Elaine Bilger
(Philanthropy)
Lucille Elaine Bilger was born on August 1, 1924 to George and Emma Bilger and lived in Meriden her entire life. She attended Connecticut College of Commerce, forerunner of Quinnipiac College, and studied accounting and bookkeeping. Lucille and her brothers Allan and David worked at Bilger Farm, their family's dairy farm on Westfield Road which was purchased by their grandfather Willhelm Brechlin around 1880. Their mother gifted them the farm in 1967 and Lucille provided business and domestic services while her brothers managed daily operations. Allan died in 1995 and Bilger Farm sold its last order of milk soon after in 1997. Farming continued until David's death in 2010, after which neighbors were gifted parts of the farm to continue operations at a lower level. To ensure that the land would be protected and not developed, Lucille sold development rights to the State of Connecticut under the Farm Land Preservation Program and gifted 65.636 acres of non-arable wetland to the Meriden Land Trust. The farm is one of the last in Meriden and the first in the city to be protected under the Farmland Preservation Program. Beyond Lucille's generous land gift, she donated more than $1 million to Christian Appalachian Project, First Assembly of God of Meriden, First Congregational Church of Meriden, Center Congregational Church of Meriden, Connecticut Agricultural Education Foundation, Wallingford Congregational Church, Salvation Army, Shriners Hospital for Children, St. Jude Children's Research Hospital, and Community Foundation of Central Connecticut (now Meriden-Wallingford Foundation, Inc.) to create the Bilger Boys and Girls Club Fund and the Bilger YMCA Fund. Lucille died on April 15, 2017.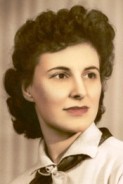 Mollie Stickles Katz
(Community Service)
Mollie Stickles Katz, wife to Irving and mother to David and Richard, was born in 1917 and raised in Waterbury, graduating from Wilby High School in 1935. She worked at Loews Poli Palace from an early age and by 1941 was the first woman in the country to manage a Loew's theater. She was also a manager at Waterbury's Poli Strand Theater and in 1943 became the first woman to win the motion picture industry's Quigley Award for promotion and exhibition. From 1944 until her death in 1965, she lived and worked in Meriden managing both Loews Theaters, though her true love was community service. In 1945, she leveraged her access to local theaters to raise money for the Meriden War Finance Group and the American Red Cross, also using the sites to sell war bonds. In 1949, she became the first female Meriden Chamber of Commerce member, co-chaired Meriden Senior Hadassah's interfaith program, co-chaired Women's Club's Ways and Means Committee, co-chaired the Doll Carriage Parade, chaired Meriden Community Theater's Publicity/Program Committee, and was active with Meriden Boys Club. She was recognized for her "civic mindedness" in a Sunday Herald article that year. Mrs. Katz later co-chaired Volunteer Service Bureau of Meriden in 1951 and the Meriden Mothers March for Polio in 1963. She received many awards for her community service work, including from: American Legion post in 1946 for her membership drives; Meriden Hospital in 1948 for her benefit drives; Kiwanis Club of Meriden in 1950 for her service work; Hadassah's Dedicated 10-Year Service Award for 1946-1956; and Kiwanis' 1963 Distinguished Service Award. Police Chief Henry Maguder said "I shall always remember Mollie Stickles Katz as giving much of her time to the unfortunate. It must have been her who said 'help the kid around the corner'."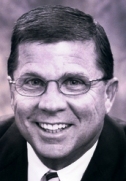 Robert J. Szymaszek Jr.
(Sports)
Robert J. Szymaszek Jr. was born in Meriden on June 1,1950. He played football at Maloney High School for four years and his leadership skills as team captain were recognized with the prestigious Dr. Francis Giuffrida Award. He graduated in 1968 and continued his education and playing career at Southern Connecticut State University (SCSU). He taught at Northwestern Regional School No. 7, was an assistant coach at Hamden High School, and earned a Master's in Health Education at SCSU. Rob returned to Meriden in 1974 as a Lincoln Middle School physical education teacher and Maloney's assistant football coach. After completing his second Master's degree, he became a guidance counselor and Maloney's head football coach, advising students on and off the field. As head coach from 1976-2001, his record was 160 wins, 90 losses, and 13 ties. Rob earned his sixth-year certificate in administration from the University of Connecticut, ran clinics for high school coaches, and represented Connecticut at the North Carolina State High School Coaches Convention. He served the state and national football communities as Chairman of CT Interscholastic Athletic Conference's Football Committee, President of CT High School Coaches Association, Co-Chairman of National High School Coaches' Association Convention, and head coach of 2002 CT All-Stars Team. He received many recognitions: CT High School Coaches Association's Outstanding Coach Award; Franciscans' St. Francis Medal Award; National Coach of the Year regional semifinalist; Nutmeg Games' Dee Rowe Inspirational Award; Meriden Sportsman of Distinction Award; induction into SCSU Sports Hall of Fame; Central CT Football Officials Association's Gold Whistle Award; and induction into Maloney Hall of Fame. Rob was an exemplary and compassionate role model for colleagues, students, and athletes, and loving husband to Diane and father to Jennifer. He began a courageous battle with brain cancer in 2001 and died September 20, 2007.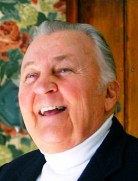 Walter A. Shamock
(Law/Government/Military)
Walter A. Shamock was born in Meriden on April 18, 1930 and attended Meriden schools. At Meriden High School, he lettered in three varsity sports, was Vice President of the Class of 1947, and was involved in many school projects. He attended Arnold College, served in the U.S. Air Force, and served in the Air Force Reserve. Walt played football with Meriden's Polish Falcons, softball with the Polish White Eagles, and baseball with the Polish Knights, Meriden Chiefs, American Legion, and Wallingford Twilight League. He coached many teams, including: little league, midget, American Legion, Pony League, and Meriden Industrial League baseball; and league football. Walt worked for the U.S. Postal Service for 33 years and as a real estate broker for 54 years. In 1989, he entered the political scene as a Republican candidate for Councilor-at-Large on the Meriden City Council. He won the election and served on the Council for the next 30 years. He was the longest-serving minority party Councilor in Meriden history. In his tenure, he served on: the Finance Committee for 28 years, including several years as Vice Chairman; the Parks and Public Works Committee for 28 years; the Pension Board for 14 years; and on the Conservation Commission. Walt was Meriden's Minority Leader and Deputy Minority Leader for 27 years, and also served as Deputy Mayor of Meriden. He was honored with the Meriden Sportsman of Distinction Award and the Intermediate Baseball League's Man of the Year Award. Walt married his childhood sweetheart, Norma Oppelt, and they had three children, Lisa, Todd and Gary, and two grandchildren, Wade and Taylor. He died on December 6, 2019, shortly after retiring from the City Council.