WE HAVE EXCITING NEWS.........
The Meriden Hall of Fame Association was established in 1975 to honor prominent people, living or deceased, who live or have lived in Meriden, who have distinguished themselves over time in their professional and public lives, and in so doing, have brought honor to the City of Meriden. We have exciting news, now you may observe the current list of 2017 nominees and have until April 1,2017 to join and be able to vote. ClIck on the link for a list and membership application.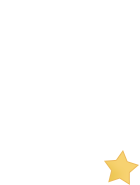 Featured Inductee
1917 – 1990
Dr. Charles T. Flynn, Jr. , was born in New Haven in 1917 and died in Cleveland, Ohio in 1990. A graduate of Providence College and Yale University Medical School, he served in World War II as an Army Battalion Surgeon, receiving Bronze Battle Stars, a Victory Medal, and a Combat Medic Badge, and concluded his military service at Percy Jones Hospital in Battle Creek, MI. In 1951 he moved to Meride...
Read More ›