Hall of Fame Inductees
See our latest inductees listed below! Click on any inductee's name to learn more.
We apologize for the poor quality of some older inductee photographs. We are working to correct this as soon as possible.
Interested in submitting a nomination? Please click here to learn how »
---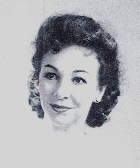 Charlotte Sternberg
(Art)
1920 – 2003
Brought up in Meriden, Charlotte Sternberg was graduated from Yale School of Fine Arts in 1942. Her painting specialty is egg tempera, a particularly difficult medium. She has won national recognition as an advertising artist, cover painter, illustrator, and fine arts painter.
In 1952 she painted a portrait of Mrs. John Davis Lodge, the Connecticut Governor's wife, which was presented to the Governor and his wife. Then, in 1961, Charlotte Sternberg was commissioned to do a portrait of former President Dwight D. Eisenhower, which is hanging in the Eisenhower Museum in Abilene, Kansas.
Many magazine covers were adorned with paintings by Charlotte Sternberg, such as Cottier's, Coronel, and Country Gentleman. In addition, she has completed many paintings used in advertising campaigns.
Since 1945 she has painted on a free-lance basis for American Artists Group Christmas Cards. Most of her works are rural New England scenes, reminiscent of Meriden and surrounding towns.
She is also associate professor of fine arts at Paier College of Art in Hamden, Connecticut.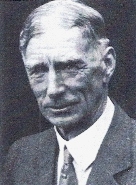 Connie Mack
(Sports)
1862 – 1956
Born Cornelius McGillicuddy, he was called Connie or Mr. Mack by most. The son of Irish immigrants from East Brookfield, Massachusetts, he quit school after six years to work in a cotton mill.
Meriden, where he lived and began his professional baseball career in 1884, always had a special place in Mack's heart. Although he played with the Meriden club only one season, he returned many times with his Philadelphia Athletics to play local teams. After playing briefly with Hartford and Newark, he joined Washington's National League team in 1886. He spent the 1890 season in Buffalo before moving on to become a catcher for Pittsburgh. He played sometimes in the outfield or at first base and became player-manager in his fourth season there.
In 1897 Connie Mack became manager of Milwaukee. When the American League was formed, he took over the Philadelphia franchise and managed the Athletics for half a century. A City of Brotherly Love institution, he won nine American League pennants and five World Series. In 1937 he was elected a charter member of the Baseball Hall of Fame for service apart from the playing game.

Walter Hubbard
(Benefactors)
1828 – 1911
By his own effort and enterprise, Walter Hubbard, born September 23, 1828, accumulated a fortune as a manufacturer in Meriden. As a lover of mankind, he gave most of it away. His benefactions took many forms.
At age 18, Walter Hubbard started clerking-in a local dry goods store. At age 24 he married Abby Ann Bradley, who died a few months later. Hubbard never remarried. He and his wife's brother, Nathaniel Bradley, formed the Bradley and Hubbard Manufacturing Co., which became one of the world's largest makers of kerosene lamps. Later they developed other lines and products.
Walter Hubbard's love of man and nature led him in 1889 to donate 1200 acres of woodland to the city. At his own expense, he developed part of this tract into a park later named in his memory. He also donated Brookside Park to the city. Upon his death in 1911, numerous Meriden churches, institutions, and charities benefited substantially under his will.
Waller Hubbard's generosity bespoke the esteem which be held for Meriden and its people. Let them, in return, justify his faith and honor his memory by preserving in trust for future generations the legacy of his good will.