Hall of Fame Inductees
See our latest inductees listed below! Click on any inductee's name to learn more.
We apologize for the poor quality of some older inductee photographs. We are working to correct this as soon as possible.
Interested in submitting a nomination? Please click here to learn how »
---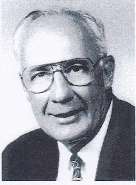 Herbert F. Kenny, Jr.
(Sports)
1933 – 2022
President National Association of Basketball Coaches of the U.S; Vice President Meriden Board of Education; Meriden's Boys Club Hall of Fame; Coach Wesleyan University
Herbert F. Kenny Jr. was born in Meriden in 1933, graduating from Meriden High School in 1951. He lettered in three sports, three years. He was captain of the football team and awarded the Falcon Athletic Scholarship in his senior year. He graduated from St. Bonaventure University in 1955 with a B.S. Degree in Physical Education when he lettered in three sports, and the University of Connecticut in 1964 with an M.S. Degree. He served in 1955-65 as an officer and company commander in U. S. Army Reserve. He was Physical Director of the Meriden Boys' Club, Physical Education Teacher and Head Coach of Basketball and Baseball at Platt High School, before moving on to Wesleyan University in 1964. He is Head Coach of Basketball, Professor of Physical Education and Assistant Football and Golf Coach. In 1982, he received New England Coaches' Alvin "Doggie" Julian Award, and was named New England and NABC Coach of the Year. He was Assistant Basketball Coach of the East Team in the 1989 U.S. Olympic Festival. In 1991 he was Assistant Coach of the U. S. Basketball Team winning the Gold Medal at World University Games in England. His teams won the "Schoenfield Sportsmanship Award" five times. He is an elected member and Vice President of the Meriden Board of Education, former Director of the Joseph Coffey Boys' Club, Third Vice President of Naismith Memorial Basketball Hall of Fame and Director of U.S.A Basketball. In 1991he was inducted into the Meriden Boys' Club Hall of Fame. He also became President of the National Association of Basketball Coaches. His achievements are a lasting legacy. He resided in Meriden with his wife Jean Minor Kenny up until his passing in 2022.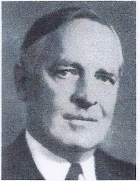 Herbert J. Reeves
(Philanthropy)
1884 – 1964
Philanthropist; Outstanding Citizen; Financial Consultant; Dedicated Public Servant
Herbert J. Reeves was born in Meriden in 1884 and lived all of his life here. He attended local schools. He embarked upon a business career in finance that, with his service to the community and his philanthropic endeavors, became his life's work. He was a Director and Treasurer of the International Silver Co.; Director of Capitol (now United) Airlines, Interstate Stores, Cuno Corporation; Trustee for Maschmeyer Richards Corp.; Treasurer for Meriden Lumber Co.; Financial Director for Home National Bank; Corporator and Director of City Savings Bank; President of Meriden-Wallingford Hospital for two years and Treasurer for the Meriden Community Fund. He was a charter member of the Lions Club, All Saints Episcopal Church and he was past Master of Center Lodge 97 A.F. & A.M. His philanthropy is well known, having made charitable bequests in excess of $1,175,000 to the following charitable and religious organizations: Meriden Hospital, Meriden Boys' Club, All Saints Episcopal Church, Masonic Foundation, Meriden Girl's Club. Boy Scouts, Girl Scouts, Public Health and Visiting Nurses Association, and the Y.M.CA. He, with his beloved wife, established the Herbert J. and Elizabeth O. Reeves Educational Fund, which since its 1953 inception has awarded $443,360 to 153 students aspiring to higher learning. After his retirement he became a financial and business consultant, keeping his office in Meriden. He was listed in Who's Who in America and Who Was Who in America. His Benevolence seemed to be his way of thanking Meriden for the opportunities and benefits he had received during his lifetime. His civic accomplishment is a lasting legacy.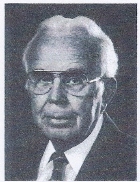 John A. Schulga
(Business & Commerce)
1908 – 2001
Outstanding Citizen Award; Dedicated to the Community and Business; Junior Achievement Hall of Fame; Sportsman of Distinction Award
John A. Shulga was born in Meriden in 1908. He was educated in the Meriden School System, Laurel Business School and completed courses at the University of Connecticut. He was heavily involved in three sports as a player and manager beginning with his school years. His business career spanned over fifty years and he became President and Director of the Napier Co. He was Chairman of The Napier Foundation lnc., President of the Meriden-Wallingford Manufacturer's Association; Trustee of Connecticut Public Expenditures Council; Director of Connecticut Business & Industry Association, Chairman of Tercentary Industrial and Commercial Progress Committee, Member of Business and Industry Council for Economic Program Committee, Connecticut Enterprise Public Affairs. He was a Director of Meriden-Wallingford Hospital, Home Bank, Meriden Boy's Club and the Falcon Scholarship Committee; Campaign Chairman for Meriden-Wallingford Hospital Building fund; Member of Meriden Recreation Board, Meriden-Wallingford Aviation Ad-Hoc Committee, United Fund Campaigns, Home Club, Meriden Arts & Crafts Association, St. Vladimer's Theological Seminary Foundation and St. Tikhon's Theological Century Club and President and Trustee of St. Peter and Paul Orthodox Church. In Wallingford he was Chairman of the Town Council, Board of Finance; President and Director of Symphony Orchestra; Director, Y.M.CA, Municipal Personnel Board Economic Development Commission, Personnel Appeals Board and Honorary Chairman, Boys' and Girls' Club Building Committee. He received the DAV "Outstanding Citizen Award," The Junior Achievement "Hall of Fame Award" and "The Sportsman of Distinction Award" from the Meriden Sports Reunion Committee. He was active in local basketball and football as a player and manager for many years. His community service to Meriden and Wallingford and dedication to business are reflective of an outstanding and concerned citizen.