Hall of Fame Inductees
See our latest inductees listed below! Click on any inductee's name to learn more.
We apologize for the poor quality of some older inductee photographs. We are working to correct this as soon as possible.
Interested in submitting a nomination? Please click here to learn how »
---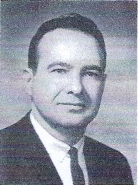 Eugene E. Bertolli
(Art)
1923 – 2015
Eugene E. Bertolli, an honors graduate of both Boston Public Latin School and Boston College, is a sculptor, goldsmith and silversmith. His career successfully combines his work in fine art with corporate business. For over thirty-eight years he designed the major portion of the Napier jewelry and giftware lines, also serving as head of design, senior vice president and director of the Napier Co.
He has been awarded numerous national and international prizes for jewelry and for sculpture. Among his most recent are Gold Medal Awards for Sculpture at The National Exhibition of the Academic Artists Association, Springfield; the Hudson Valley Art Association, New York; the Audubon Artists, New York; the American Artists Professional League; the North Shore Arts Association, Gloucester; and the Rockport Art Association. On two successive years his jewelry designs for The Napier Co. won for him the "Designer of the Year Award" in international jewelry design competitions.
Bertolli has served on the awards juries of many national art associations. His sculpture comprises portraits, figures, historical subjects and ecclesiastical appointments. His jewelry designs reflect the dimensional characteristics of sculpture. He has lectured on the subjects of Jewelry Design and Sculpture throughout the United States and abroad.
Despite the demands of his workschedule, Bertolli has not neglected community service, having served six years as member and officer of the Meriden Board of Education. He served as member of the Meriden Public Library Board of Trustees for twenty-three years and was president of that board for over ten of those years.
He is listed in Who's Who in American Art, Who's Who in Finance and Industry, Who's Who in the East, and Dictionary of International Biography. He was born in 1923 and passed away in 2015 in Meriden.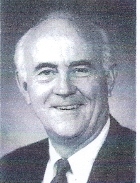 Philip T. Ashton
(Community Service)
1934 – 2017
Born 24 February, 1934, Philip T. Ashton has lived in Meriden all his life, passing away in 2017. After graduating from Meriden High School in 1951, Phil received his B.S. in Mechanical Engineering from Yale University in 1955 and continued his studies there in Electrical Engineering.
He joined the Connecticut Light and Power Company in 1957 as a Cadet Engineer and progressed through various positions at CL&P and Northeast Utilities, being elected a vice president in 1982. In 1989, he became president and chief executive officer of Yankee Energy System when that company was established. YES and its principal subsidiary, Yankee Gas Services Company, the largest gas utility in Connecticut, grew rapidly, being listed on the New York Stock Exchange and developing a reputation for innovation and good relations with its customers. On 1 March 1995, Phil retired as CEO and on 1 August he relinquished his role as chairman of the board to become a candidate for mayor of Meriden.
During his career, Phil was involved with numerous activities, being a Registered Professional Engineer, a director and officer of professional and industry associations. He also maintained a strong interest in his community. He serves or has served as chairman of the Meriden Planning Commission, vice chairman, Community Development Action Plan Board, member of the Library Building Committee, Trustee of his church, chairman of the Greater Hartford Chapter of the American Red Cross (and has donated over 300 pints of blood), director of Church Homes, Inc., co-chairman of the 1994 United Way Campaign, member of the YWCA Advisory Board, and co-founder of Meriden Community Vision.
Phil has received numerous awards for service, the most recent being the Community Partnership Award from the Meriden Chamber of Commerce. Although not a veteran, he was made an honorary member of the 10th Special Forces for service in the field of intelligence. He also was acknowledged for saving a drowning victim in 1991.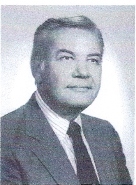 Ronald J. Meoni
(Business & Commerce)
1933 –
Ronald J. Meoni was born in Meriden, attended schools locally, and graduated from Meriden High in 1951. He graduated from the University of Connecticut in 1955 and then served in the U. S. Army Finance Corp. Upon his return, he joined The Napier Co. as an accountant. He served as treasurer, senior vice president of finance, and executive vice president. In November 1984 he was appointed to the position of president and chief executive officer of The Napier Co.
Mr. Meani served for nine years on the Meriden Board of Education; he was president during his last term. He has served as president of the local United Way, the Meriden Boys Club, the Meriden Hall of Fame, the American Silver Museum, and the Foundation for the Advancement of Catholic Schools. Mr. Meoni has served on several scholarship committees, as a trustee with WWII Veterans Memorial Hospital, and the Independent Day School. He also helped to organize a group of business and industry leaders known as "Meriden Business for Revitalization" and served as chairperson of the YMCA/YWCA Combined Capital Campaign in Meriden.
Mr. Meoni established the Leslie Jayne Meoni Foundation in memory of his daughter who was killed in a bus accident in 1973. The Foundation has promoted school bus safety throughout the State of Connecticut. He has been instrumental in assisting many Meriden organizations through donations from The Napier Foundation.