Hall of Fame Inductees
See our latest inductees listed below! Click on any inductee's name to learn more.
We apologize for the poor quality of some older inductee photographs. We are working to correct this as soon as possible.
Interested in submitting a nomination? Please click here to learn how »
---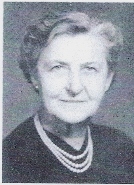 Anna T. Doyle
(Education)
1893 – 1991
Teacher, Administrator & Youth Counselor
For 40 years Anna T. Doyle was a teacher, administrator and counselor of Meriden's young men and women who were students at the old Meriden High School on Pleasant Street. She retired in 1959 as Assistant Principal and Head of the Department of Languages. Anna T. Doyle was born in North Brookfield, MA on March 8, 1893. She received a BA degree from Smith College, majoring in Latin and Mathematics, with a minor in German. She did graduate work at Yale and Harvard Universities, and also at Smith College of Social Service. She came to Meriden in 1918, and taught Latin in addition to Algebra and History. In 1923 she became the Head of the Latin Department. In 1925 she became Dean of Girls! In 1930 she was named Head of the Language Department and Assistant Principal. She was the sponsor of the Meriden H.S. Junior College Club, Chairman of the Council of the National Honor Society Chapter and General Advisor on Extra Curricular Activities. She was a member of the Meriden College Club, Literary Chairman of the Meriden Women's Club, a member of the Advisory Board of Albertus Magnus College, Board of Directors of the Diocesan Bureau of Social Service and of the Meriden Hospital School of Nursing. She has been past Vice President of The New England Classical Association, a past member of the Connecticut Association of Deans, The National Association of Secondary School Principals and The Connecticut Secondary School Principals Association, of which she was a life member. Anna T. Doyle had the natural capacity to communicate and motivate students. SHE WAS A MOTIVATOR! She was deeply loved and respected by all who were fortunate enough to have been associated with her as students in Meriden High School or in activities in the community.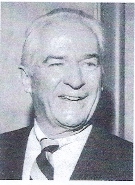 Howard E. Houston
(Community Service)
1910 – 1998
Mayor, City of Meriden; International Diplomat
Born in Ryan, Iowa, he graduated from Columbia University in 1932, taking graduate courses in New School of Social Research, New York City. He served as executive director of The Bradley Home, which became one of the finest homes for the aged in the country. He served in The Pacific Theatre during World War II, attaining army rank of Captain in the Active Reserve. He served as three-term Mayor of the City of Meriden; Chairman of the Governor's Committee on Medical Education, Meriden Republican Town Committee, South Central Connecticut Mental Health Committee and Meriden Redevelopment Commission. He was State Director of Public Welfare; Delegate to the Connecticut Constitution Convention; Director of Meriden Trust and Safe Deposit Company and Meriden Sailings Bank; Associate Director of C.BT.; Trustee for Colby College and South Central Community College. His diplomatic service included Chairman of India Council of Asia Society; Director of U.S. Technical Cooperation mission to India with rank of minister, Acting Director of U.S. Operation mission to Nepal; member of International Cooperation mission to Peru; Director, Economic affairs, U.S. Embassy Seoul, Korea, and U.S. Agency for International Development, India. He was President of Rotary Club, Meriden Music Association and Meriden Council of Social Services; he was Vice President of World Education Inc., Morningside House, N.Y., Meriden YMCA, Connecticut Council of Social Work, Meriden Historical Society, and a member of several local, national and international organizations. He was awarded the Mungungwha Medal, order of Silver Merit by the President of Korea and the Superior Honor Award of the Agency for International Development for his work on the U.S. Owned Surplus Rupee Agreement. This man's achievements in all facets of his public service are a lasting legacy to his dedication and talent. He resides in Bloomfield, CT.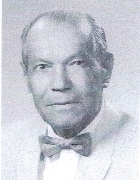 Philip Joseph Azzolina
(Performing Arts)
1890 – 1970
Musician & Band Leader
Philip Joseph Azzolina, son of Nicola and Antonietta Azzolina, was born August 15, 1890, in Mirabella, Italy. He began his music education at the age of six under the tutelage of the parish priest who was also the town's band director. Having become the area's outstanding music student, Philip was awarded a scholarship to the prestigious Bellini Conservatory. He studied there until his emigration to the United States in 1911. As a French Horn artist, he performed for several years in theatre and concert orchestras and bands in the New York area. In 1917, he became assistant band master of the U.S. Army's 68th Coast Artillery Band. The band soon joined General Pershing's A.E.F. in France, at which time, Philip was promoted to Warrant Officer as Commander- Band Master. Prior to his departure for Europe, he married Assunta Maria Masselli of Middletown, CT. At the end of World War I, the Azzolinas moved to Meriden, where they raised three children, Nicholas, Nettie and Mario (Mark). In 1920, after leaving the military service, Philip returned to Meriden, organized the Meriden City Band, became the first President of Local #55, Meriden Federation of Musicians, and conducted bands in Middletown and New Britain. In 1924, he commanded the 118th Regimental Band of the 43rd Infantry Division. From 1930 to 1942, he was music director at the Connecticut School for Boys. During World War II, he held assignments throughout the United States and the United Kingdom. Noteworthy was his leadership of The West Point Of The Air Band at Randolph Air Force Base and the Officers' Training Command Band in Miami Beach, Florida. After retiring from active duty in 1951, Philip made his residence in Boca Raton, Florida, where he continued his band expertise until his death in 1970.