Hall of Fame Inductees
See our latest inductees listed below! Click on any inductee's name to learn more.
We apologize for the poor quality of some older inductee photographs. We are working to correct this as soon as possible.
Interested in submitting a nomination? Please click here to learn how »
---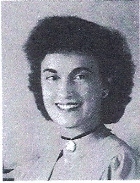 Elisabeth Olmstead Reeves
(Philanthropy)
1902 – 1996
Elisabeth Olmsted Reeves was born in Yalesville, Conn., March 10, 1902. The daughter of William Edward Olmsted and Elizabeth Lake Olmsted, she and her family moved to Meriden in 1911. She attended local schools and graduated from Meriden High School in 1919. Following her graduation, she worked as a secretary at the International Silver Company, where she met her future husband. A talented musician who had begun the study of music at an early age, Mrs. Reeves was an accomplished pianist. She was not only a musician, but also a business woman, philanthropist, and the first Executive Secretary of the Meriden Community Fund (now known as the United Way) when the organization was established in 1929.
In 1934 she married Herbert J. Reeves, and along with her husband, established the Herbert J. and Elisabeth O. Reeves Education Fund in 1953. This philanthropic effort has to date awarded approximately $500,000 to more than 150 students aspiring to higher education. In her own right, Mrs. Reeves continued her many civic and community interests – not only by her active presence, but also by her generous, though quiet, philanthropy.
Mrs. Reeves was the principal supporter of the Meals for the Elderly Program of the Salvation Army before the establishment of the Meals on Wheels program as it is known today. Among the many groups she assisted and in which she also volunteered were: Meriden Symphony Orchestra, Meriden Rehabilitation Center, Meriden Public Library, Meriden Historical Society, Connecticut Institute for the Blind, and the then Newington Children's Hospital. An avid reader, gardener, theater-goer, and traveler, Elisabeth O. Reeves died October 26, 1996.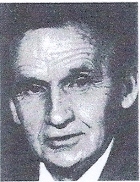 Joseph Budwitz
(Sports)
1920 – 1998
Joseph Budwitz was born in Meriden, Conn., on March 1, 1920. He was the son of Frank and Anna Budwitz and attended local schools. A quiet and unassuming individual, "Joe" later became an employee of the City of Meriden. His avocation, however, was sports! He wrote sports stories for the Record-Journal, as well as the New Haven Register, the Hartford Courant, and Torch Magazine – a publication of Meriden's Miller Company.
Over the years, Budwitz assumed the role of Meriden's unofficial sports historian. In 1984, he was named "Sportsman of Distinction" by the Meriden Sports Reunion Committee. Budwitz also played for the Dexters championship semi-pro baseball team, as well as Walt's Hillside Team – Meriden's five-time fast-pitch softball champions.
For more than 50 years, "Joe" Budwitz served various Meriden athletic teams and programs as a scorer, statistician, publicist, and public-address announcer – roles that endeared him to players and spectators alike.
In 1990, he was the recipient of the Connecticut Sports Writers' Alliance Good Sport Award for his civic contributions. At the time of his death, Budwitz was helping to organize the 17th Annual Meriden Sports Reunion Dinner. Joseph Budwitz died on December 23, 1998.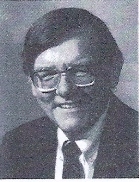 Ransom Leland Baldwin
(Science/Medicine)
1935 – 2007
Ransom Leland Baldwin was born in Meriden, Conn., September 21, 1935. Affectionately known as "Lee," he and his siblings grew up on a dairy farm, known as Mattabasset on Baldwin Avenue. He attended Trumbull School, Jefferson Junior High School, and Meriden High School, from which he graduated in 1953. He then went on to the University of Connecticut, earning a B.S. in Animal Industries (1957), and Michigan State University, earning an M.S. in Dairy Nutrition (1958) and a Ph.D. in Biochemistry and Nutrition (1963). His list of academic accomplishments, publications, and research activities in the fields of dairy science, endocrinology, nutritional research and energetics, ruminant digestion and metabolism, and other areas related to animal science has earned him a Guggenheim Fellowship, Fulbright Fellowship, membership in the National Academy of Sciences, and the Distinguished Alumni Award of the University of Connecticut. From 1957 to 1961 Lee was a research assistant and National Science Foundation Fellow at Michigan State. Since 1963, he had been on the faculty of the University of California, where since 1970 he served as Professor, and since 1992, Sesnon Professor of Animal Science.
Professor Baldwin has published more than 220 works in refereed journals, books and book chapters. His recently published book, Modeling Ruminant Digestion and Metabolism, puts most of these publications in context with the focus of his research program over the past 35 years. Most courses in Nutritional Energetics currently taught in the United States and elsewhere derive from his research and teaching strategies in Dairy Science and Nutrition.
Professor Baldwin and his wife, Mary Ellen, are the parents of three children.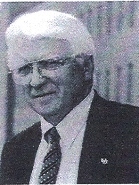 William R. Greiner
(Education)
1934 – 2009
William R. Greiner was born in Meriden, Conn., June 9, 1934. He is the son of William R. and Dolores Quinn Greiner. A graduate of Meriden High School (1953), he went on to Wesleyan University where he earned a B.A. in Economics. Greiner continued to distinguish himself academically at Yale University, which awarded him a master's degree in economics, and both master's and doctoral degrees in law.
In 1967 he joined the law faculty of the University of Buffalo (State University of New York). Twenty-five years later, he was formally inaugurated as the University's 13th president, Before his appointment as president, he served for seven years as university provost. The first to hold that position, he was UB's chief academic officer and chief operating officer. Greiner is the first person from Meriden to serve as the president of a major American university.
Active in regional, state, and national associations whose work pertains to higher education, his current memberships include the Executive and Membership Committees of the Association of American Universities, the Council of Presidents of the National Association of State Universities and Land-Grant Colleges, and the Western New York Consortium of Higher Education. He has built an international reputation for his efforts in promoting legal training, and is active in community affairs in the Buffalo area.
Professor Greiner and his wife, Carol Morrissey Greiner, had four children and 10 grandchildren.