Hall of Fame Inductees
See our latest inductees listed below! Click on any inductee's name to learn more.
We apologize for the poor quality of some older inductee photographs. We are working to correct this as soon as possible.
Interested in submitting a nomination? Please click here to learn how »
---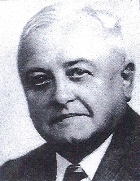 Ernst Lohrmann
(Art)
1889 – 1967
Born in Germany in 1889, Lohrmann became internationally renowned as a teacher, artist, master goldsmith/silversmith, and jewelry designer. He studied at the Royal School of Applied Art in Munich, Germany. While a student there, Lohrmann vowed to become "as excellent as the silversmiths of the Renaissance." Following his marriage to the late Bertha Schmid, the couple came to the United States in 1924 and first settled in Pennsylvania where he worked as a jewelry designer and freelance artist. Later, in 1927-1928, Mr. and Mrs. Lohrmann came to Meriden with their son (the late Dr. Walter B. Lohrmann, who died in 1997), and he began his design career with the International Silver Company. Lohrmann, a designer/modeler and chaser, created many flatware and hollowware designs for the silver manufacturer that are still viable today. At one time, 13 of the 16 designers at the International Silver Company were trained by Lohrmann.
After he received his U.S. citizenship papers in 1929, Lohrmann began his teaching career at Wilcox Technical School, then located on Miller Street, Meriden. He conducted its one-man art department. His curriculum featured industrial and ornamental design; he taught evening courses there, even after his retirement in 1957, that related to the use of watercolors, portrait art, and still-life. Dozens of Lohrmann's former students at Wilcox and others who studied under his tutelage have gone on to, and are still pursuing, illustrious artistic and design careers throughout the United States and Europe, and several former students served on the staff of the famous Artists School in Westport, Conn.
Lohrmann was a founder, life member, and the first vice-president of the Meriden Arts and Crafts Society; and was a charter member of the Meriden Stamp Club. He is survived by his his daughter-in-law, Mrs. Neva Lohrmann of Meriden; three granddaughters - Susan Reale and Judith Pipicelli, both of Meriden, and Barbara Drake of Rocky Hill, Conn.; two grandsons, Walter Richard Lohrmann of Arlington, Virginia and Robert Lohrmann of East Hampton, Conn.; and 14 great-grandchildren. Lohrmann died on September 10, 1967.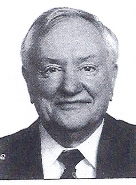 Frank A. Lamphier, Jr.
(Art)
1926 – 2010
Born in West Warren, Massachusetts, February 21, 1926, Lamphier is the first of seven children of Frank and Anne (Fijol) Lamphier. Educated in Pawtucket, Rhode Island, he sold his first cartoon to the Providence Journal at age 12. He graduated from Pawtucket West High School in 1943 and joined the U.S. Army Air Corps in January 1944. He served in the South Pacific as a B-24 ball turret gunner with the 90th Bomber Group, 320th Heavy Bombardment Squadron. While in the service, his family moved to Meriden. After Lamphier's discharge from the service on May 21, 1946, he too, came to Meriden and made it his permanent home.
Lamphier attended the Ornamental Design class at Wilcox Technical High School (1946-1948); Ernst Lohrmann was his instructor. In May 1947, the Meriden Morning Record published his first editorial cartoon. In 1960, the Meriden Daily Journal began printing his sports cartoons. He joined the Record's display advertising department in September 1961, leaving that post in 1965 to become advertising manager and political cartoonist for the Wethersfield (Conn.) Post. Lamphier returned to the Record-Journal in November 1967, and stayed until his retirement in June of 1990.
In 1974, his editorial cartoon on "modem math" was included in the book The Best 100 Cartoons of the Year. Through the years, Lamphier's work has appeared in magazines, books, and pamphlets. He designed the logos of the World Champion Connecticut Falcons women's professional softball team and of the Antique Veterans World Post #1 of Meriden. He continued to draw two editorial cartoons weekly for the Record-Journal, and until his passing illustrated The Indoor Outdoor Cats, written by local author Barbara Dolce.
Lamphier and his wife, Anne (DeMaria) Lamphier, lived in Meriden, They had four children: Karen Smith, Brian Lamphier, Maureen Perez, and Blaise Lamphier; daughters-in-law Rosalie (Pires) Lamphier and Alice (Papineau) Lamphier; and six grandchildren - Corey Engfer, San and Deja Robedee, Daniel and Jonathan Lamphier, and Nathan Perez.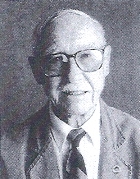 Paul R. Crone
(Sports)
1927 – 2019
Born in Philadelphia, Pennsylvania, May 10, 1927, Crone is the son of the late Walter and Marian (Ennis) Crone. He was educated in Philadelphia's public schools. Following service in the U.S. Army Air Force during WWII from 1944 to 1946, Crone came to Connecticut for his college education. He attended Wesleyan University, Middletown, and Central Connecticut State University, from which he earned a B.S. degree in 1952. In 1953 he was awarded an M.A. from the University of Connecticut.
Crone has resided in Meriden since his college days. He taught history at Meriden High School and then at Platt High School for 38 years. Crone retired from Platt High School in 1989 where he had also coached football for 14 years and tennis, which he coached for 44 years. He retired from tennis duties in 1997. The tennis courts at Platt are named in his honor. Crone was inducted into the first Platt High School Hall of Fame in 1999.
For a number of years, Crone also wrote a ski column for the Record Journal. In 1977 and in 1981, he was named Connecticut Tennis Coach of the Year; in 1979, National High School Coach of the Year, New England Division. A member of the Connecticut High School Coaches Association for some 44 years, Crone also serves as a member of its Executive Committee. He is ranked as a Senior Player in the U.S. and a charter member of the Meriden Federation of Teachers; he also served on the city's Zoning Board of Appeals and the YMCA Board of Directors.
Crone and his wife, the former Nancy Ridley, continue to reside in Meriden. They have four children – Eric, Steven, Paul Jr.,and Susan Berry – and two grandchildren, Robert and Jonathan Berry, Jr.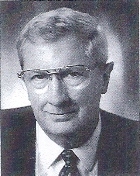 Ralph D. Lukens
(Law/Government/Military)
1929 – 1998
Born in Meriden on September 25, 1929, Lukens attended Meriden schools, graduating from Meriden High School in 1947. He earned a bachelor's degree from Wesleyan University (Middletown) in 1951. While working as superintendent of underwriters and chief analyst of group policies at Phoenix Mutual in Hartford, he attended the University of Connecticut Law School. He graduated and passed the Connecticut Bar Examination in 1958. He later entered private practice in Meriden. Elected Judge of Probate in 1977,Lukens served in this capacity in Meriden until 1989. At this time, he was made administrator of the statewide probate court system – a post from which he retired in 1994.
Lukens held many civic and charitable positions in his life, including alderman and mayor pro tern of the Meriden Court of Common Council, chairman of the Zoning and Ordinance Committee, president of the Meriden-Wallingford-Southington Bar Association, and chairman of the Meriden chapter of the American Red Cross. Lukens also served his community through a variety of volunteer activities: board member of the then Meriden United Fund (now known as the United Way); first president of the Catholic Graduates Club of Meriden, the St. Rose Home and School Association, and the Mercy High School Home and School Association.
An active member of St. Rose Parish, Meriden, he was also a member of the Rotary Club and a board member of the VMMC, as well as a member of several committees involved in the planning and building of the new MidState Medical Center. When he retired, Lukens also served as acting chief executive of Dime Financial Corporation, the parent of Dime Savings Bank. Lukens was a prominent speaker before a variety of different audiences throughout the state, and before the National Conference of the 50 Chief Justices of the United States.
Lukens, who died on June 7, 1998, was married to the former Jean McGrath. The couple has three daughters and six grandchildren.