Hall of Fame Inductees
See our latest inductees listed below! Click on any inductee's name to learn more.
We apologize for the poor quality of some older inductee photographs. We are working to correct this as soon as possible.
Interested in submitting a nomination? Please click here to learn how »
---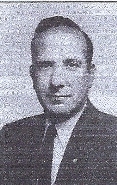 Francis Giuffrida, M.D.
(Science/Medicine)
1910 – 1966
Francis Giuffrida, M.D. was born in Middletown, Connecticut, on December 15, 1910. A graduate of Wesleyan University and Tufts Medical School, he was on active duty with the U.S. Navy and Marine Corps from 1941 to 1946, serving in both the Atlantic and Pacific theaters of war. He was awarded the bronze star and held the rank of Captain. He practiced medicine in Meriden from 1946 until his untimely death from cancer in 1966 at age 56.
Dr. Giuffrida provided extraordinary surgical skill to thousands of loyal patients who knew him both as a physician and as a friend, for he truly practiced both the art as well as the science of medicine. A dedicated physician who worked tirelessly to accommodate the health needs of the Meriden-Wallingford community, his patients loved and trusted Dr. Giuffrida for his surgical skill, but in no less measure for his great compassion.
Dr. Giuffrida's involvement in many civic activities attests to his dedication to the welfare of the Meriden community. He was a member of the Board of Directors of the Meriden Savings Bank, a director of the Chamber of Commerce, a corporator of the Boys Club, and a member of the Rotary Club, where he served as president. He was a director and president of the YMCA. The Health Club and the Outdoor Club both were strong interests. He was chairman of the United Fund and the Red Cross.
Dr. Giuffrida had a deep concern for the youth of the community. As a boy he was an Eagle Scout, and as an adult he served eight years as president of the Central Connecticut Council and as a representative of the National Council of Boy Scouts of America. He was attending physician at home football games for Meriden, Maloney, and Platt high schools. The Rotary Club, the YMCA, and the Boy Scouts combined to establish the Dr. Francis Giuffrida Good Sportsmanship and Good Citizenship Award at both Platt and Maloney high schools.
After his death the City of Meriden established Giuffrida Park in his memory, and the YMCA re-named the Outdoor Club in his honor.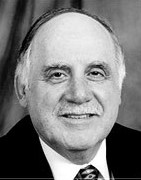 Matthew C. Dominello, Sr.
(Law/Government/Military)
1930 –
Matthew C. Dominello, Sr.was born in Meriden on December 4, 1930. He is a graduate of Wilcox Technical High School and a U.S. Marine Corps veteran who served during the Korean War. He has dedicated his life to helping others through his political service, his leadership positions in local government, and his active involvement in service clubs providing assistance to the handicapped, veterans and others with special needs. As a Life Member of the Knights of Columbus, he helped raise funds for handicapped children. As a Life Member and President of the Civitan Club and first recipient of the Civitan of the Year Award, he worked to raise funds for the John Nerden Camp. He served as President of the Meriden-Wallingford Society for the Handicapped and as Chairman of the School Building Committees responsible for the construction of the Edison and Lincoln Middle Schools, the renovations of John Barry and Ben Franklin Elementary Schools and, currently, of Platt and Maloney High Schools. He was Chairman of the Police Court Complex project in Downtown Meriden and of the Building Committee for the renovation of the Max E. Muravnick Senior Center. Other leadership positions in the community have been as a member of the Memorial Hospital Board of Trustees, the Meriden Housing Authority Board of Directors, the Meriden Ethics Board, and the Inland Wetlands Committee. Most recently, Matt served as Vice Chairman of the Meriden Bicentennial Committee to celebrate Meriden's 200th birthday. He served as Chairman of the Commemorative Committee for the 50th Anniversary of World War II and is a member of the Meriden Antique Veterans World Post #1. In 2010 he received the Shining Star Award from the Greater Meriden Chamber of Commerce in recognition of his outstanding service to the City of Meriden.
Matt served as Mayor of the City of Meriden from 1981-1983. He was first elected to the City Council in 1976 and has served in that capacity for 33 years. He has had the distinction of serving as Deputy Mayor under four administrations; with Mayor James Pellegrino, Mayor Joseph Marinan, Mayor Mark Benigni, and currently as Deputy Mayor under Mayor Michael Rohde.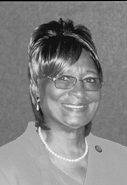 Rhudean S. Raye
(Community Service)
1926 –
Rhudean S. Raye was born in South Carolina in 1926. She attended college at the Bennett College for Women in Greensboro, North Carolina. She received her nurse's training at Coney Island Hospital in Brooklyn, New York, and came to Meriden in the 1950s. She was one of Meriden's first black teachers, teaching first and second grade at Nathan Hale School for thirty-two years. She was also the first black nurse to work at the Masonic Geriatric Health Care Center in Wallingford.
In the 1980's Rhudean organized Meriden's first Dr. Martin Luther King, Jr. / Albert Owens Scholarship Breakfast. One hundred people attended the event the first year at the Parker A.M.E. Zion Church. The event is now in its twenty-sixth year, serves 500 breakfasts at Maloney High School, and funds four $1000 scholarships to graduating seniors. To date, approximately $104,000 has helped local students achieve their dream of a college degree.
Last year Rhudean was successful in lobbying the Meriden City Council to name a Meriden street Albert Owens Way, a project she advocated for over several years in order to acknowledge the civil rights contributions of Albert Owens to the City of Meriden. Over the years Rhudean Raye served and continues to serve on numerous boards, organizations, and commissions in the City of Meriden. She is active in her church as a fundraiser and usher and has received numerous awards from the community for her hard work and dedication. She is also a loving mother, grandmother, and friend to many.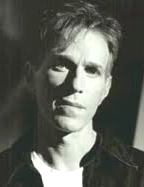 Rob Hyman
(Performing Arts)
1950 –
Rob Hymanwas born in Meriden on April 24, 1950, where he attended Israel Putnam Elementary and Washington Junior High Schools. In 1968 he was co-editor of the yearbook and class valedictorian at Francis T. Maloney High School. He began piano lessons at an early age with Meriden teachers, including Jane Goodstein and Elly Zimerman. Rob attributes a strong influence on his musical career from his teenage bands the Trolls, the Pro-Teens, and the Back Door Blues.
After graduating from the University of Pennsylvania, he became a founding member of the Philadelphia-based rock group The Hooters. In 2010 the band celebrated 30 years of recording and touring internationally.
Highlights of Rob's career include gold and platinum albums, a Grammy nomination, and live performances at the Live Aid Concert (1985), Amnesty International Concert at Giants Stadium (1986), the Sony Anniversary celebration at Tokyo Dome (1987), the Concert for World Hunger at Carnegie Hall (1989), and Roger Water's extravaganza "The Wall" in Berlin (1990). A special local highlight was the Hooters' performance in Hubbard Park as part of Meriden's Bicentennial celebration in 2006.
Rob, an accomplished musician, songwriter, and music producer, has collaborated with a variety of artists including Cyndi Lauper, Carole King, Mick Jagger, Bette Midler, Ricky Martin, Joan Osborne, Taj Mahal, the Band, and the Chieftains. He co-wrote the pop hit "Time After Time" with Cyndi, which reached #1 on the Billboard charts and earned him a nomination for "Song of the Year" at the 1985 Grammy Awards.
In 2000 Rob was inducted into the Philadelphia Walk of Fame. He resides in the Philadelphia area with his wife Sally and sons Matthew and Nicholas.