Hall of Fame Inductees
See our latest inductees listed below! Click on any inductee's name to learn more.
We apologize for the poor quality of some older inductee photographs. We are working to correct this as soon as possible.
Interested in submitting a nomination? Please click here to learn how »
---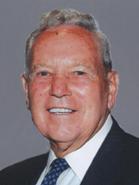 Edward Zajac
(Sports)
1934 –
Edward Zajac was born in Meriden in 1934. Upon graduation from Meriden High School where he earned six varsity letters in baseball and basketball, he graduated from UCONN and was a four-year member of their baseball team. After graduation, he entered the US Army and managed the Third Army Baseball Team at Fort Jackson, SC. Following his honorable discharge, he returned to Meriden and began his career as an English and Social Studies teacher in the Meriden School system. He was assistant basketball coach at Maloney High School for 19 years and was head baseball coach at Maloney for 21 years. As head baseball coach, he compiled a record of 271 wins and 160 losses and led two of his teams to the state semi-finals and in 1989 led Maloney to the state final game. In 1988, Zajac coached the CT All-Stars against the MA All-Stars. He was selected as the CT State Coach of the Year in 1992 and was honored by the CT High School Coaches Association, and Gatorade, as the recipient of the Outstanding Coach Award in Baseball in 1993. In 1994, he was named Sportsman of Distinction by the Meriden Sports Reunion Committee and was inducted into the Maloney High sports
School Sports Hall of Fame. The baseball field at Maloney High School has been named the Ed Zajac field in his honor.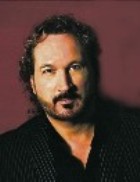 Gary S. Burr
(Performing Arts)
1952 –
Gary S. Burr was born in Meriden, CT in February, 1952 and currently resides in Nashville, TN. Mr. Burr graduated from Platt High School and then moved to California to pursue a career in music. He moved to Nashville in 1989 and soon became one of country music's most successful songwriters. He has collaborated with Carole King, Ringo Starr, Jim Brickman, Neil Diamond, Olivia Newton-John, and had his songs recorded by artists ranging from Conway Twitty to Christina Aguilera. He was inducted into the Nashville Songwriters Hall of Fame in 2005 and has written 14 number one songs. His first smash hit, "Love's Been a Little Bit Hard On Me" by Juice Newton, as well as his first two country hits were
written while he was a resident of Meriden. For more than 30 years, he has been internationally known for his musical performances and tours but has never forgotten his roots in Meriden, returning for multiple performances at the Meriden Daffodil Festival and other local events. Gary is currently in a group named Blue Sky Riders, a trio he formed with his wife, acclaimed songwriter/singer Georgia Middleman and pop icon Kenny Loggins.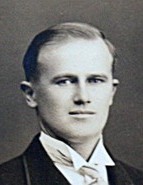 Joseph J. Swedock
(Business & Commerce)
1906 – 1989
Joseph J. Swedock was born in 1906 to Polish immigrants and resided in Meriden until his death in 1989. In 1912, at the age of 6, he lost both of his legs when hit by a train while playing on the tracks. His father, a foundry worker, passed away only a few years later leaving young Joe as the eldest of six children. Joe started selling newspapers to support the family at the age of 12 and developed his business up to over 250 copies per day plus magazines at his newsstand at the Railroad Station. His Mother died when Joe was just a teenager and Joe kept the family, one brother and four sisters together despite his mother's deathbed directions to place the two youngest children up for adoption. He supported the family through his newspaper stand and various entrepreneurial ventures such as selling food and newspapers on trains to New York for fight venues. Joe was also a fight promoter / manager who managed teams that included Kid Kaplan's brother, Noah. Young Joe had peg-legs initially designed for him, but they left him shorter than what his normal height would have been, so he traveled to New York to have prosthetic legs professionally designed to his specifications. A graduate of Meriden High School class of 1925, he operated his newsstand full time until 1937 when he began working at the New Departure until 1947. Joe still managed to operate the newsstand part time until he began the Joseph J. Swedock Insurance and Real Estate Company, from 1947 through 1971. Joseph married Mary Slusarczyk and had four children and six grandchildren whom he enjoyed watching grow up. Joe never let his disability get in the way of having a positive attitude, was extremely proud of what he had accomplished and that he was able to see his children succeed. Joseph J. Swedock was well liked and was once quoted in a newspaper article as being the
"most well known citizen of Meriden".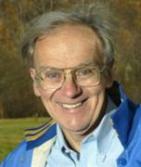 Philip Callan
(Media)
1937 –
Philip Callan was born in 1937 in West Haven and has lived in Meriden since age 4. He is a 1956 graduate of Meriden High School and spent his career in radio broadcasting from 1968 through his retirement in 2009. Phil joined Meriden's WMMW in 1969 and remained there until 1979. In 1980, he moved to Hartford's WRCQ where he remained until 1989.In 1990, he returned to WMMW for 5 years, and then spent 1994-1998 at WDRC in Hartford before joining Hartford's WJMJ in 2000, where he worked until his retirement in 2009. Phil was the exemplar of the courteous and inquisitive "boy next door" radio host in an era where loud and louder programming was becoming the norm. His easy manner made it possible for thousands of listeners to face the day and his remote broadcasts from nursing homes and senior centers brought comfort to many. He was a master of the in-depth interview, and his interviews ranged from U.S. presidents to senators, governors, and mayors. He also interviewed stars of the stage, screen and television, and many of his interviewees became friends who would return for additional interviews
with Phil. In 1992, the New Haven Register named Phil the "Top Dog" in Connecticut morning radio.