Hall of Fame Inductees
See our latest inductees listed below! Click on any inductee's name to learn more.
We apologize for the poor quality of some older inductee photographs. We are working to correct this as soon as possible.
Interested in submitting a nomination? Please click here to learn how »
---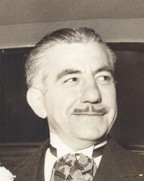 A. Leo Ricci
(Philanthropy)
1904 – 1989
A. Leo Ricci was born in Meriden, Jan. 4, 1904, and died Sept. 4, 1989. A lifelong resident, he attended local schools, graduated from Trinity College in 1921 and Yale University in 1925 with a Law Degree. Leo and his father Joseph operated the very popular Capitol Theater on Grove St. along with many other numerous business holdings. He assumed the management of the theater in 1930 after the passing of his father and was very successful in managing it along with other business ventures until his retirement. A. Leo Ricci had developed a reputation as a "Quiet Philanthropist," without much fanfare, He supported a multitude of diverse projects such as renovations to the Our Lady of Mount Carmel Church Sanctuary and to its school, scholarships to students, a Chair at Trinity College, donations to the Yale Law School, and the like. He was an ardent supporter of the Meriden Foundation that still continues to support many Meriden Organizations today through his direct financial involvement. A. Leo Ricci was a very proud member of the Meriden Lions Club for over 50 years in Meriden, where he was the long time Treasurer. He was also very active in Meriden City Government, where he was President of the Retirement Board, served on the Board of Apportionment & Taxation, and also on the Board of the Meriden Wallingford Hospital for over twenty years.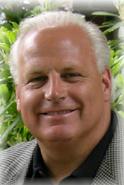 Daniel M. Hunter
(Business & Commerce)
1959 – 2008
Dan Hunter was born July 7, 1959, the son of the late Vern A. and Barbara M. Hunter. Dan will forever be remembered as a devoted husband to Jeriann and loving father to Daniel and Chelsea. He treasured his time with his entire family and vast circle of friends. Dan was an avid motorcycle rider and was pivotal in organizing and supporting many rides for charities throughout CT, most notably the Meriden Rotary Motorcycle Ride for Multiple Sclerosis and the Middletown Motorcycle Mania that continues on today. Ironically Dan's life was tragically cut short at the age of 49 when a vehicle struck his motorcycle as he was leaving a Motorcycle Ride. As Executive VP of Hunter's Ambulance and President of Hunter Limousines, Dan was carrying on the legacy that Vern started in 1963. Dan served his corporation through his many years as a Paramedic and most recently as a true business leader and mentor. He was instrumental and a driving force behind Hunter's Ambulance becoming the largest private ambulance service in the State of Connecticut. Dan was an original charter member of the Hunter's EMS Explorer Post 181, a member of the Association of CT Ambulance Providers, the American Ambulance Association, American Red Cross, CT Police Chiefs Association, and Midstate Medical Center Board of Governors. He was a member and Past President of the Meriden Rotary Club and was awarded the Paul Harris Fellow Award, a member of the Benjamin Franklin Elementary School Partnership, and many other Boards and civic organizations. Dan was truly involved in and dedicated to his community. His passionate work, exuberant community spirit and endearing concern for others are intricately woven into the fabric of the communities where he lived and worked and shall forever serve as the guiding principles of his own legacy.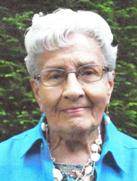 Eleanor "Ellie" Bender
(Art)
1928 –
Eleanor (Ellie) Bender was born in Meriden in 1928 and is a lifelong resident. Ellie attended Meriden schools and graduated from The Art School of Fashion and also attended University of Hartford. She was employed for over 35 years in the fashion industry as a commercial artist specializing in fashion illustration. Her love for art and a changing job market found her attending classes with the nationally renowned Claudia Post, where she trained in portraitures and the use of pastels, after which she embarked on a new career as a portrait artist and educator. Ellie is an active member of the Meriden arts community, a signature member of the Connecticut Pastel Society, Gallery 53, and the Clinton Art Society. She has won over 125 national and regional awards spanning 25 years. Her pastel portraits and landscapes, which she describes as "Contemporary Realism," have been exhibited in galleries in Connecticut, New York, and Massachusetts. A completed Ellie Bender portrait not only portrays the individual, but it captures the essence of the individual through her meticulous attention to detail. Ellie continues to create pastel artworks and excels at all genres, but portraits remain her passion and specialty.